We had a day tour around the City of Busan. here are photos on how we spend our Christmas day here in Korea: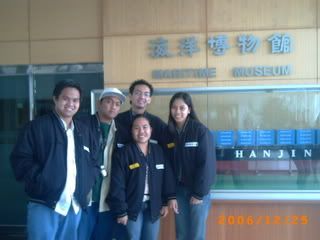 at the Korean Maritime University/Museum. lots of ship and engine models here, which we are taking a photo with.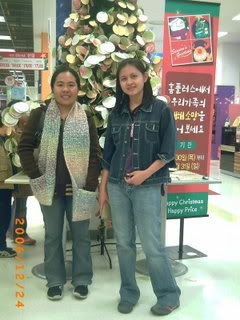 rowena and me at homeplus shopping store near our dormitory during xmas eve.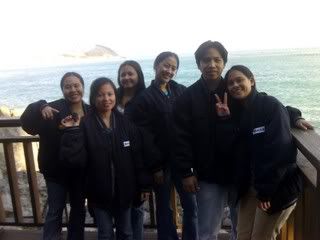 at Hae-undae Beach Resort on the backdraft.we just had a 20 minute picture taking here and roam around a bit.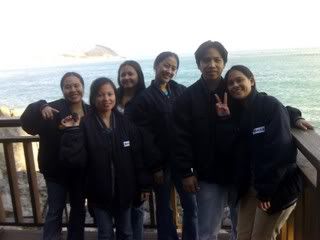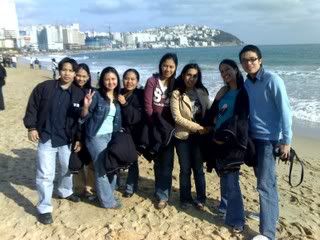 at the shore - Hae-undae beach resort
Merry Christmas and a Happy New Year!