Here are 4 more scrunchies that i've made last weekend: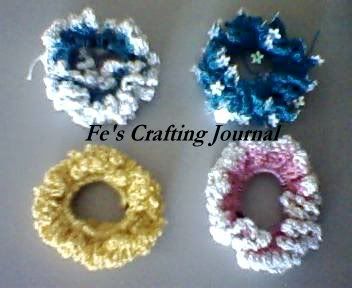 the blue with flower sequins is made with acrylic thread. counter clockwise, i just combined the acryclic blue thread with glittery white thread on the top row of it. next one, i just use one color of yarn, which is yellow. and next i use pink luster sheen then combined with it again the glittery white thread at the top row.
i'm still making more this weekend...maybe if i won't be too busy.