this is what i got from my first package from my secret pal:
these are the yarns that i got: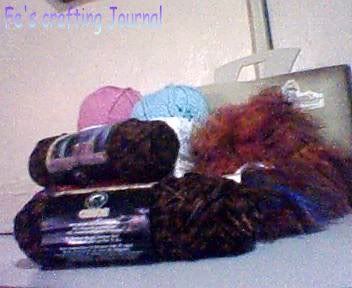 and these are knitting and crochet notions. she was very kind to grand me what i need/want: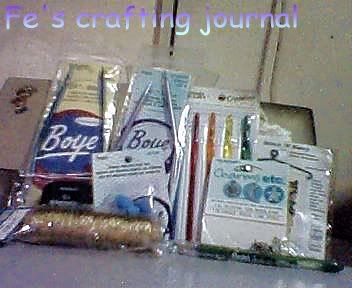 these are also crochet and knitting booklets. there are 4 of it,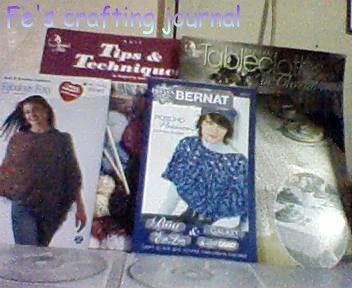 thanks so much SP for granting my wishes. i enjoyed everything in it as much as you enjoyed shopping for it. oh, and the wrist pouch is no longer in the photos because my mom wanted it for her self. they all love what you sent me and enjoyed touching the yarns too!