this is the link to the summer top: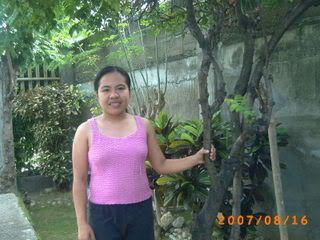 and this is me modelling the blouse....hmmm...seems i have gained a little weight again during my two weeks stay here in cebu.
and this one is the crafted cd i made for a debutant: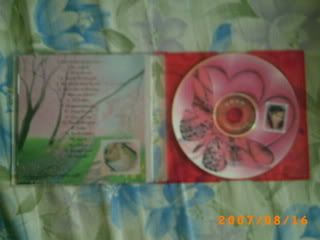 which i earned P3,000 for the 60 pieces i made. i wasn't able to make a good shot of the front cover since it comes out blurred maybe because of the metallic paper that i used. the front is covered with baby and grown up photos of the debutant with the line that says "Quennie at 18". It is an audio cd, with the debutant's fave songs. The debutant loved the giveaways and so does her mom and her brother.