here are projects that i did over the weekend: the yarns are courtesy of mimi.
an ipod case: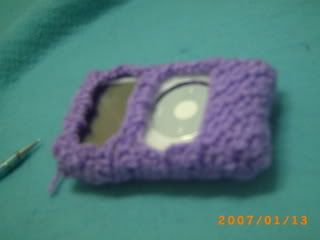 a celphone pouch:
my friend Del is modelling it., he looks funny when he did this pose..:) it has a string to hang on the neck.
another celphone pouch for a korean friend: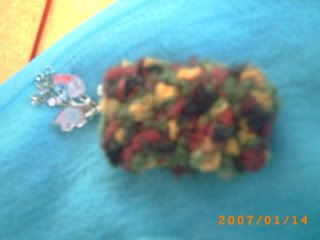 this one didn't need a drawstring since it fits the celphone tightly.
i did also about 3 coin purses that i gave to my friends. 2 in the same color as the ipod case and one in white, which i don't have a photo of.