Sam made this using red, yellow, green and black yarn. She wanted to have a slingbag she can use during sunday activities. So here it is:
this is the back part of the bag.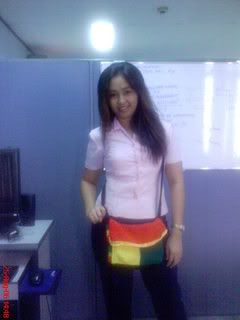 this is the front side with the flap in red. i help her put two small pockets at the front in yello and green yarn. she still wants to add a zipper to it after also helping her out put a lining inside it.