This may not be craft related. It was one tedious and a satisfying day when i've finish my job on board this ship, named Miguel Rene which is currently on drydocked in one of the shipyards here in Cebu.
Here are photos i'd like to show during my day spent at the shipyard yesterday: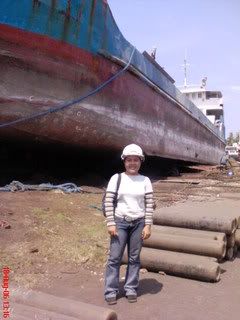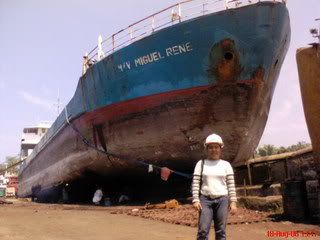 I finished my job in the morning, which was good because the sun's heat wasn't too scorching yet. I almost forgot taking these photos, which was my first time doing it in my work. Good i had on-the-job trainees together with me who shoot these photos using my K600i.