3 celphone pouches:
in rainbow: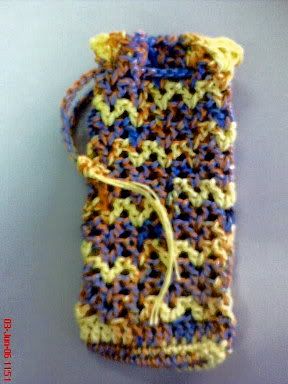 variegated black and white: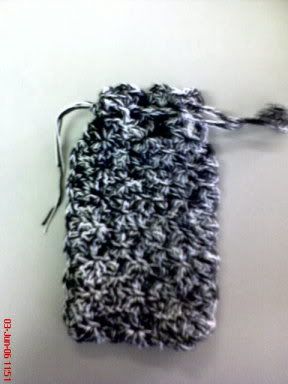 and another one in black which i haven't taken a photo of. i did this all in two strands of cannon size 8 thread. the rainbow and variegated black and white fits an N70 nokia phone.
since i have extra thread. i made another phone pouch for my K600i: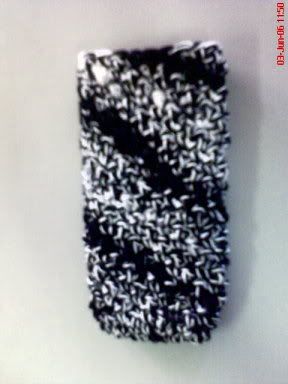 and a hat that i also sold, in navy blue and white: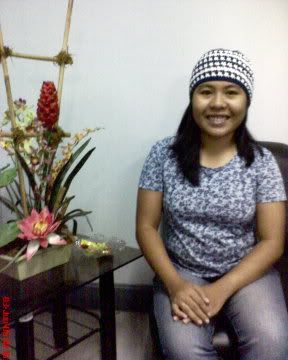 that i also modelled at the office.