I just want to show what I had been doing last holy week. i've decided to work on these 6 cherubs in cross-stitch for the holy week, which had been seating in my room for a year now, waiting to be done. I've been really fascinated with crochet for a year that is why i've ignored cross-stitch for a while now.
Well, here's a photo of the progress I've made with this project: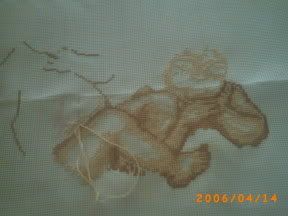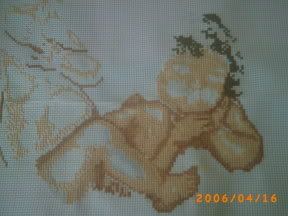 ...not a very big progress though since i last work with it.