i used the same pattern for these hats and also with the previous one i made for Bambie. Yumi's hat is somewhat in halloween colors: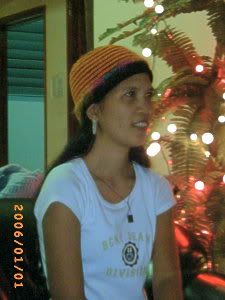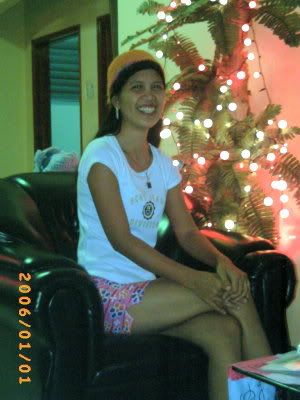 and here is a closer look of Yumi's hat. there's about an inch fold at the end of this cap.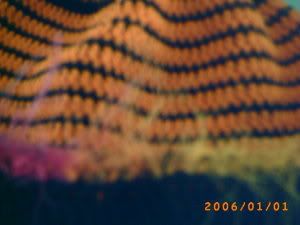 i mixed a furry yarn at the last row of it, which i got from one of my swaps.
this one is done all in black, which was Butchoy's request so he can use it during break dancing. also that it won't get easily dirty. and this one doesn't have a fold at the end.