I'm finally getting ready for Baguio. It's about 6 hours drive from the city of Manila. I'll be leaving by the 8 of February with a few friends. And around the months of January to February it's still cold in Baguio. I've finally made my own cap for me to bring to Baguio City! It's going to be fun and exciting!!! My cap is in lavender and purple.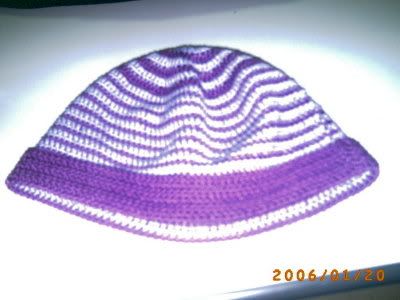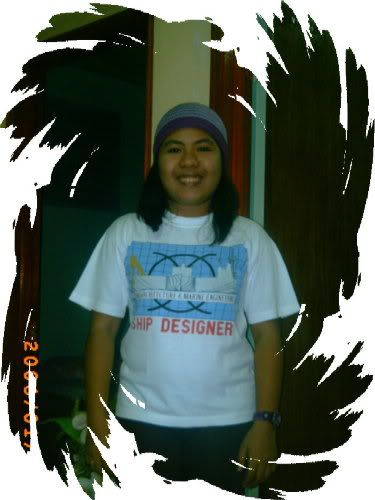 I still use the same pattern for this cap from mimicat's patterns. Everyone love this cap because it fits in the head very well. Several of my friends want to have one each requesting there own color choices. I told them that they had to learn crochet so they don't have to keep on waiting for me to make any item for them, the next time they see something that i've crocheted. So, do i look good in it?? Am I ready to go to Baguio? thought i should have done this in blue so it will match Dennymare's knitted scarf that she sent me in the swap.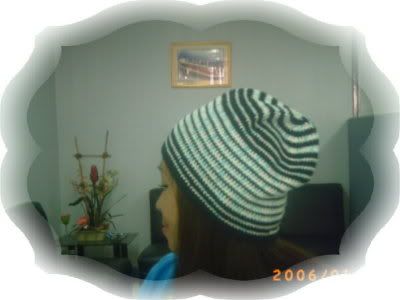 and so here is Sam again, posing in the office for that cap i crocheted for her. she seems to have endless "crochet requests" for me.