this is another purse for my officemate again, which has been seating around here for awhile now. i've finally finished it: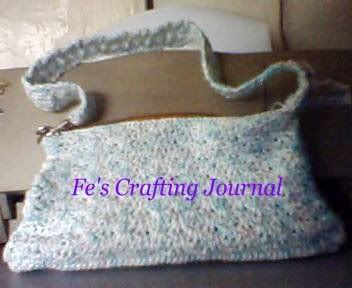 it's made of anchor lifestyles crochet cotton thread in size 8. i used 2 strands of thread and a size 1 steel hook.
and here is the zipper/handle detail. this lock is attached to the zipper: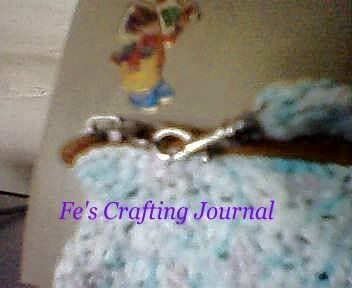 i'm feeling a little lazy now to put on a lining in this purse as i've now seen the finish project and just very contented with how it looks.