I'm doing a cap now using thread in blue, white and offwhite, crocheting 6 strands together with an L hook. i have yet to see how this works up...then i'll post a photo of it when it's done. this is another request from Sam, my office mate.
Here's now the finish cap. This is my friend Ann modelling for it. thanks Ann.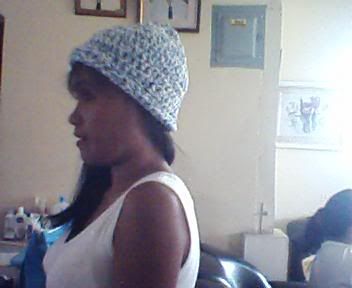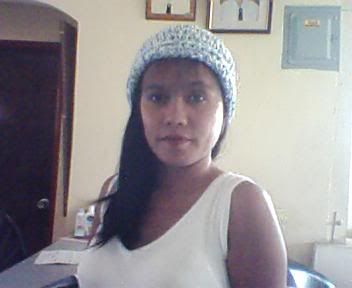 Here's a close look of the stitches in hdc. it's a not a very good photo as i'm using a webcam.